View Profile - Addy01 (addy)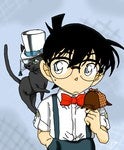 Addy01
Senior Member


Send Message
Username:
addy
Last Online:
Sept 8, 2017 7:46:49 GMT
(0) Online (2) Offline
Friends are members that are following each other.
Senior Member


New Member

Chat Corner
kkrazy256
:
I don't think so? I've never played Fatal Frame, but Outlast isn't supernatural and you can't deal any damage to the people chasing you. You can only run or hide. I think you can at least damage the ghosts chasing you in Fatal Frame.
Sept 22, 2017 14:54:49 GMT