View Profile - Addy01 (addy)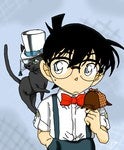 Addy01
Senior Member


Send Message
Username:
addy
Last Online:
Jul 23, 2017 23:17:53 GMT
(0) Online (2) Offline
Friends are members that are following each other.
New Member

Senior Member


Chat Corner
sgamer82
:
Yeah. Either intentionally or not, I think I try to incorporate a Pratchett like attitude in my narration with certain characters. I think mostly with Yukiko.
Jul 12, 2017 1:02:49 GMT