View Profile - Kiril (kiril)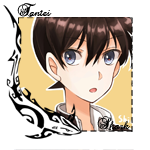 Kiril
New Member

Send Message
Username:
kiril
Last Online:
Aug 15, 2017 20:15:23 GMT
Give this member the gift of ProBoards+
Purchase ProBoards+
This member hasn't wished for anything, give them a gift!
Chat Corner
NewUserNamesAreHard
:
I almost bought a sports car today... and I'm 97% certain I wouldn't have regretted it tomorrow. But I'm only 60% certain I wouldn't regret it a month from now when I would have had to make the first payment.
Aug 7, 2017 5:59:35 GMT